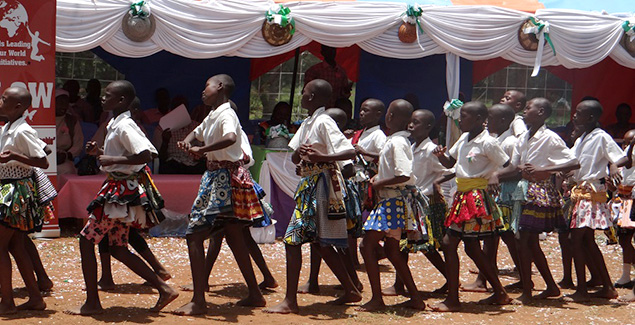 The Girls Rights project funds grants both locally in the San Francisco Bay Area and internationally that improve the rights of girls and contribute to their development and empowerment.
WE ARE NOT ACCEPTING UNSOLICITED PROPOSALS IN 2019
Featured Organizations
Open A Door / SHE CAN
Matches mentors in the US with girls seeking to go to college in the US. The mentor helps secure a scholarship in the US and helps the girls succeed in college while developing a lifelong connection.
Tahirih
The Tahirih Justice Center (which has recently opened a San Francisco Office), provides legal services to girls and women seeking asylum in the US for gender-based claims.
Soccer Without Borders
Helps girls in Nicaragua gain athletic and leadership skills while earning a scholarship to school.
Equality Now Adolescent Girls Legal Defense Fund
Helps fund groundbreaking legal cases seeking to define and protect girls rights throughout the world.
iGLOW (Girls Leading our World)
iGlow works in Kenya to develop girls leadership potential by sending mentors into communities where girls face great challenges, and by supporting girls in continuing their education.
Equality Effect
Takes on groundbreaking legal cases to secure the rights of girls to live free of violence in Kenya and Malawi.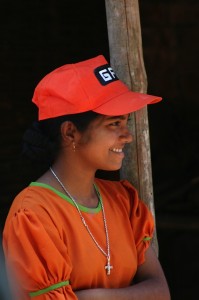 Girls Rights Project Grants 2018
Total Giving:  $253,617
Educational / Empowerment ($ 118,243)
Open a Door/SHE-CAN (Rwanda, Cambodia, Liberia)
Boys and Girls Clubs of the Peninsula
Room to Read
iGlow (Kenya)
Soccer Without Borders (Nicaragua)
Sahar (Afghanistan)
BAWSI (Bay Area Womens Sports Initiative)
Ecole de Choix (Haiti)
CREA (Guatemala)
Sacred Valley Project (Peru)
Rise Up
SHOFCO (Kenya)
Nurturing minds (Tanzania)
Women LEAD Nepal
Aarti for Girls (india)
American Himalaya Foundation
Resonate (Rwanda)
Venture Strategies (Niger)
Colors of Connection (Congo)
Rain in the Sahel (Niger)
Karam (Syrian refugees)
Asian University for Women
Pathways TOGO Partnership
Ladakhi Sisters (india)
Anti-trafficking ($ 32,000)
Nomi Network (Cambodia, India)
No Means No Worldwide
Freedom Story (Thailand)
Iempathize
Furuha House (Congo)
Willow International (Uganda)
Airline Ambassadors
Legal Reform / Human Rights ($ 42,500 )
Equality NOW (Adolescent Girls Legal Defense Fund)
Human Rights Watch
Half the Sky (China)
Equality Effect
Tahirih Justice Center (US)
Hastings Center for Gender and Refugees
Health ($5000)
UNFPA
General Womens / Girls Equality ($ 56,020 )
Harvard University Women In Public Policy
Global Fund for Children
Cambodia Children's Fund
PLAN
Global Fund for Women
EGBOK (Cambodia)
How Women LEAD
Vital Voices
Women Moving Millions
Feminist Majority Foundation
Ignite