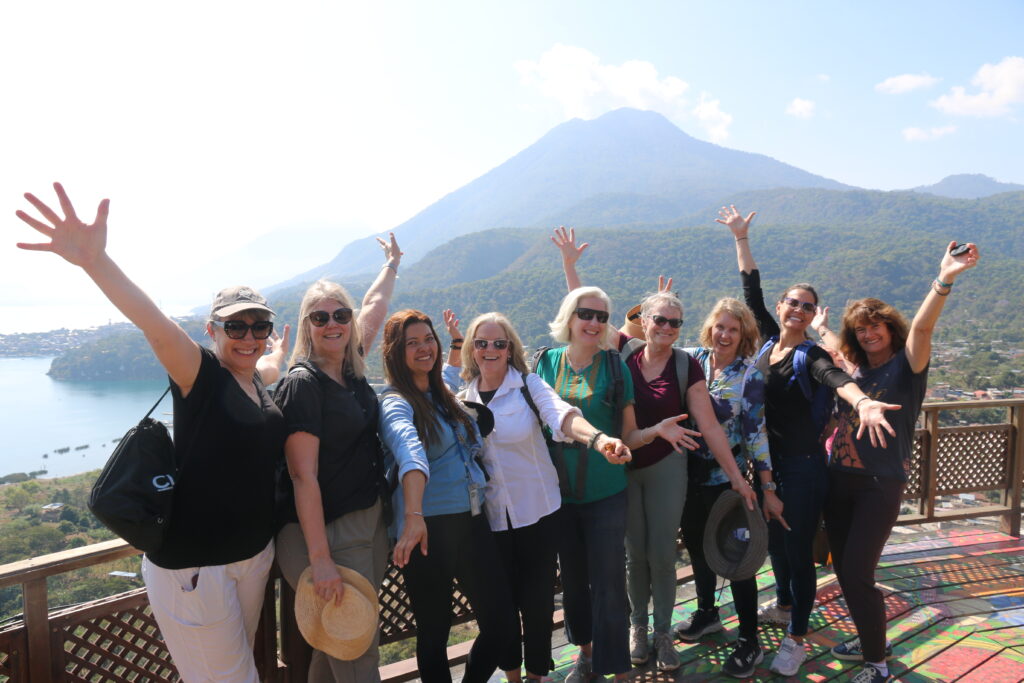 After all of us have been limited in our travel and in-person experiences over the last three years, I was incredibly excited to sign up for the Rise Up trip to Guatemala.
I have found that the best way to learn about a place and a program is to get as close to it as possible.  I was really curious to see what Rise Up looks like on the ground, and also to see what the situation feels like in Central America.  I also love travelling with Women who are committed, curious, and fun to be with.  This trip provided the perfect opportunity to accomplish all these things.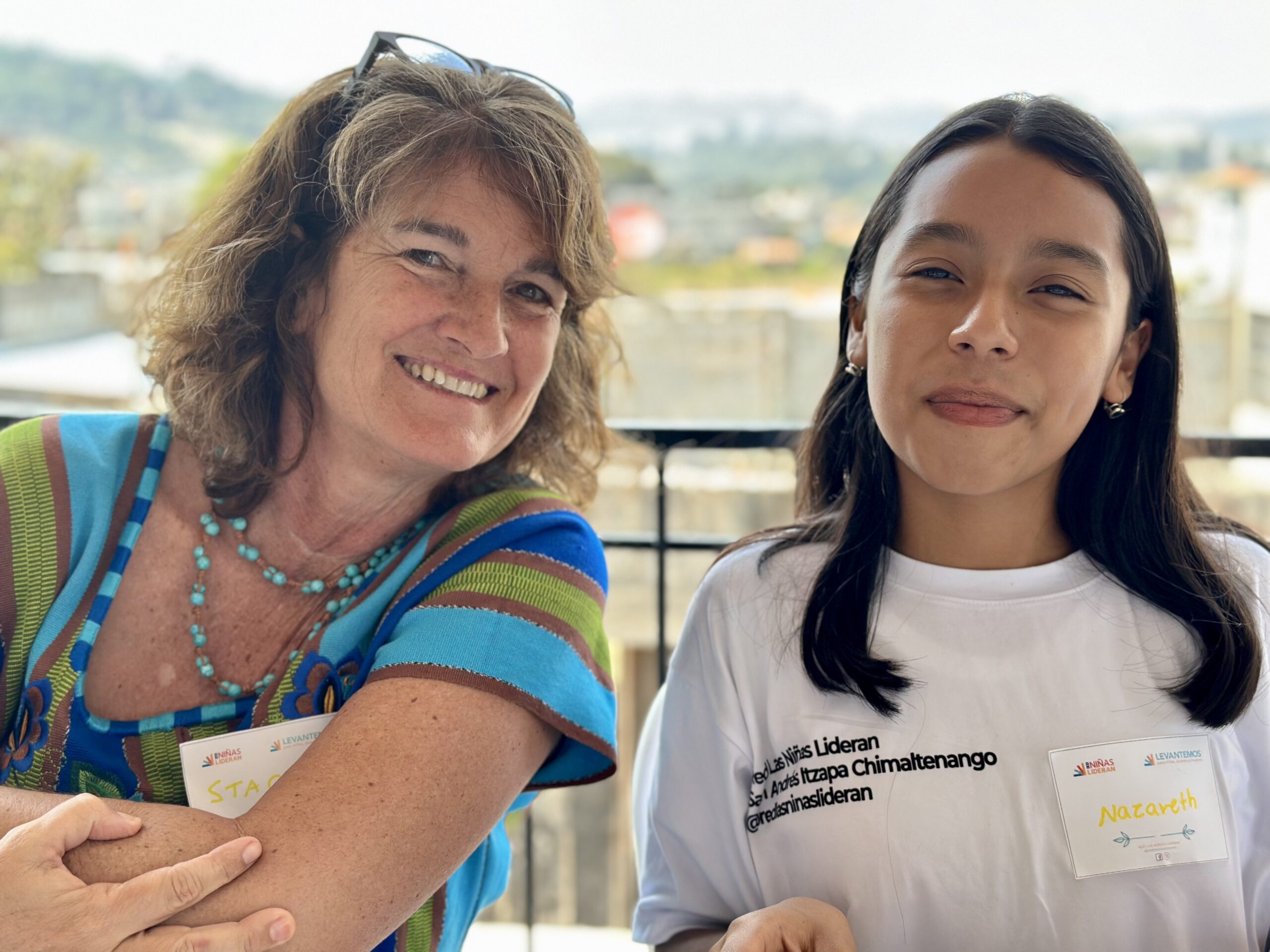 We were able to visit the beautiful Lake Atitlan and historic city of  Antigua and do site visits from thosesports to visit Rise Up's leaders in Quetzaltenango and Chimaltenango.  In Quetzaltenango (otherwise known as Xela), we met Juany Garcia Perez, Rise Up's country coordinator, who showed us around the town.  We were then we were greeted by incredibly organized and energetic group of young ladies (Las Ninas Lideran) ready to describe their work in the region.  These young leaders bowled us over with their passion and purpose as they work to improve their communities.  We were able to learn about their different projects and campaigns to teach other young women how to identify and respond in particular to Gender Based Violence.  Particularly moving was an exhibit they created of clothing of murdered girls to bring to light the terror of gender based violence.  They had also created a guide to dealing with the psychological outcomes of dealing with violence in their lives.  While these young women could have been cowed by the challenges in front of them they were energized and united.  I think this is the secret sauce of Rise Up.  As Denise asked "what did WE do during Covid?"  These young women took a particularly difficult time to connect and they CONNECTED and worked and solved problems.  We also had the chance to meet with the region's Department of Youth and Adolescents and learn how the network of leaders works together with the government to help young women facing violence, showing the strength of their advocacy skills.
In Chimaltenango we again met with the local government offices (and Mayor) and met Vero Buch and her incredible daughter Melody.  We had lunch with Chimaltenango's young leaders and saw how they are interacting with Maya Pedal (a local NGO run by Veros husband) to gain confidence, bring efficiency and energy to supporting a social enterprise that helps men and women solve daily problems of life, such as doing laundry, grinding coffee and perhaps most importantly pumping water by repurposing used bicycles.  After the two site visits all of us on the trip felt strongly that we wanted to see the work of Rise Up continue in Guatemala.  There are still significant barriers to girls and young women, (particularly rural and indigenous populations) in the home and in their communities and the benefit of Rise Up's support and training were palpable.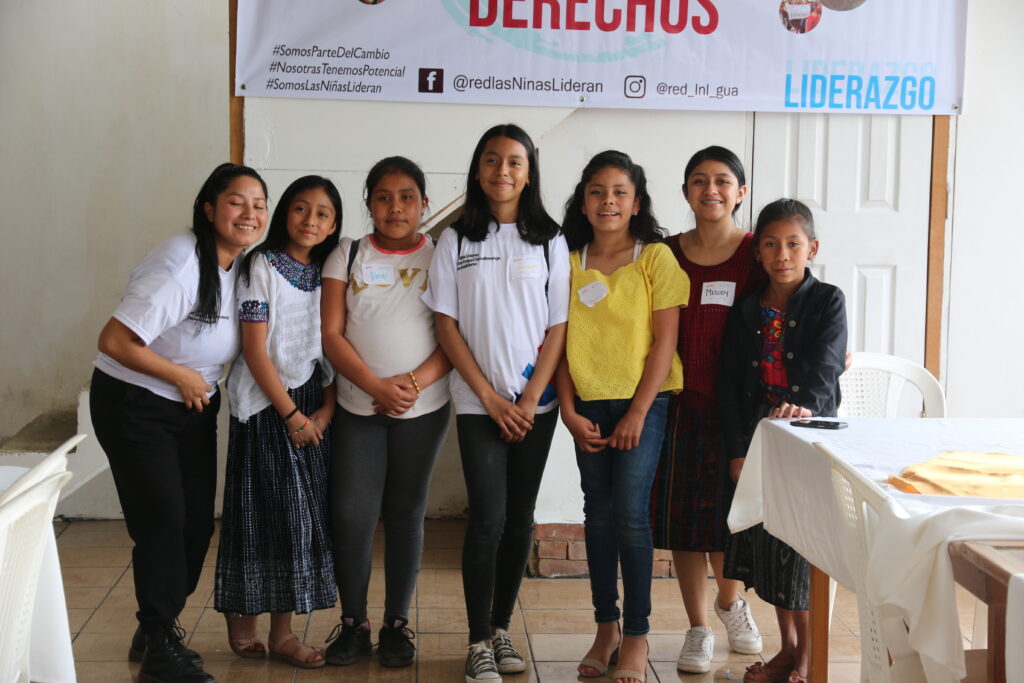 I have brought home with me the beauty of Guatemala and the hope of Guatemala's people.  From Lake Atitlan, to the Calla Lillies everywhere, to the art, to the lovely ruins of Antigua, we were surrounded by beauty.  As much as the people of Guatemala have challenges they also have energy, entrepreneurial spirit and hope for the future.  The leaders of Las Ninas Lideran, with the training and assistance of Rise Up, are in a position to advocate for the changes needed to make sure more girls and young women are educated, safe, and in positions of leadership in their communities.